Pirate Cove Treasure
Festival Booth by Lucina K.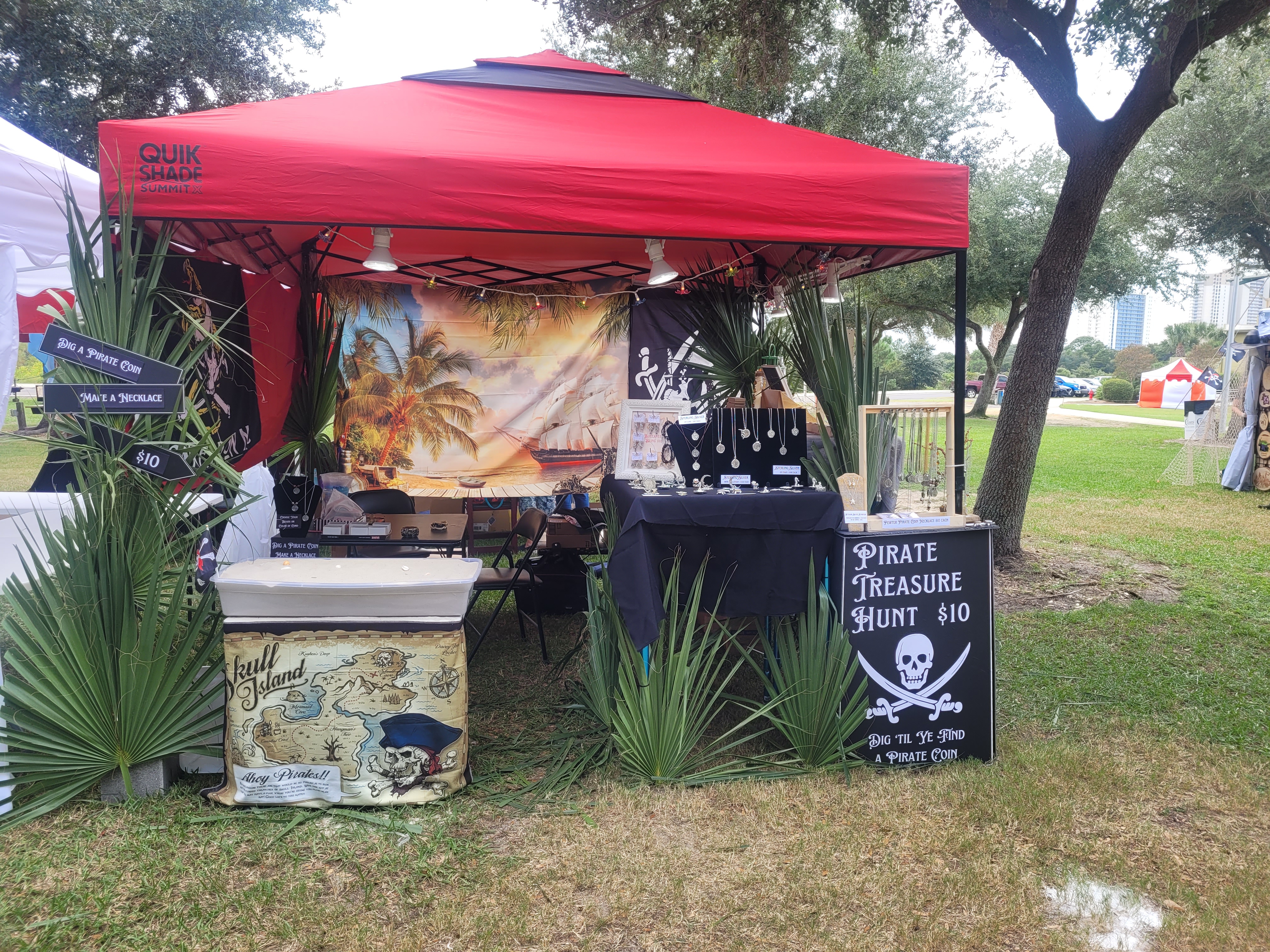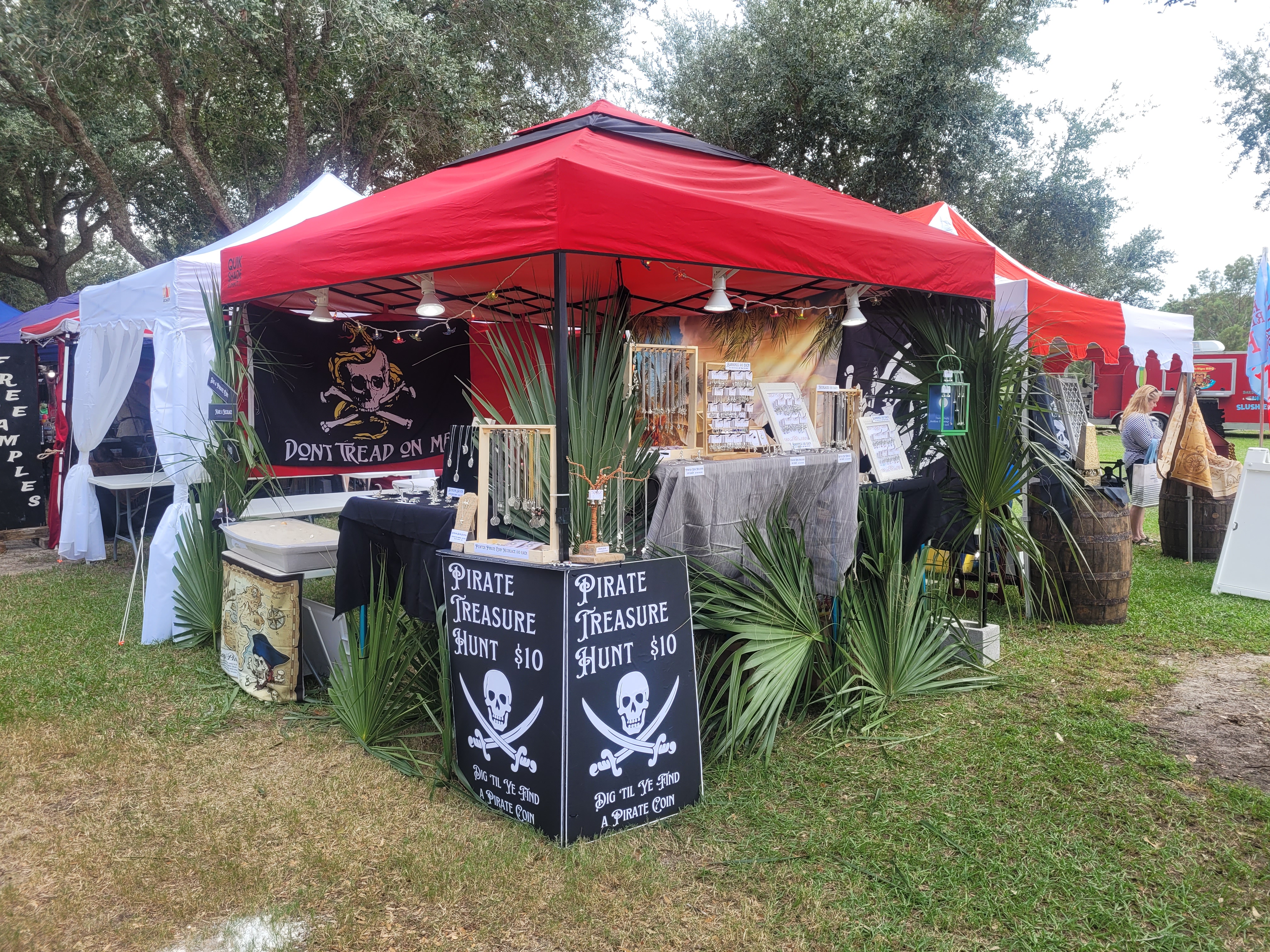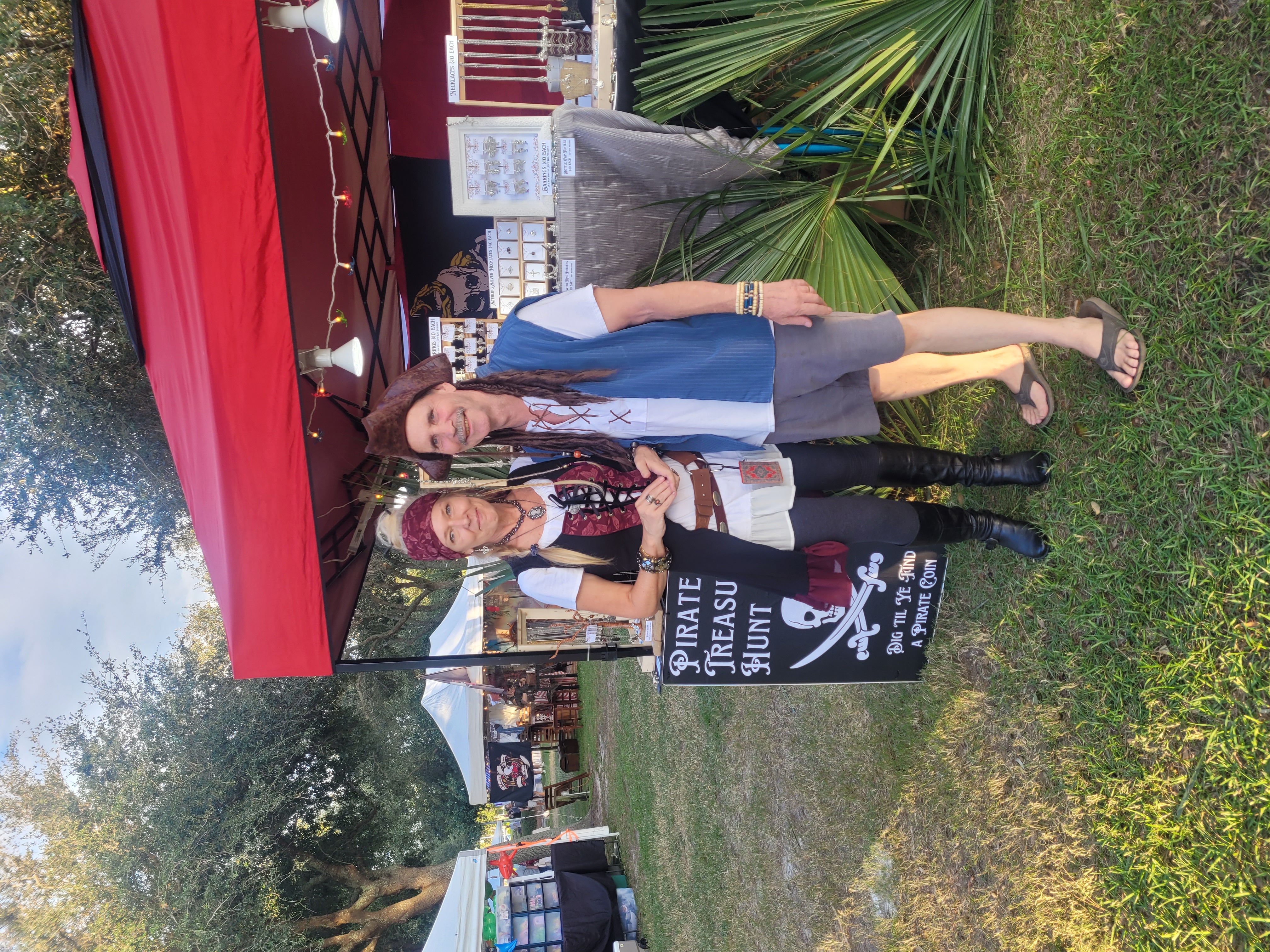 Pirate Festival Booth by Lucina K: 
Kids Activity that allows Kids (and Adults) to dig for treasure in our Mini Pirate Beach seeded with Pieces of Eight Pirate Coins made of Antique Pewter. Once the treasure is found, our helpful crew will put a hole in the coin, attach a bail and help you make your very own Pirate Coin Necklace. 
Booth features handcrafted pewter Jewelry and gifts all made in our Florida Studio.